Janet's Brae couldn't be handier to get to. In fact, there's practically no excuse not to give it a whirl. You won't regret it. If you're staying at Peebles Hydro just wander down to the end of our driveway and follow the sign opposite. If you're staying at The Park, turn right as you head out of our carpark. 
Mountain biking, nature walks and a little bit of history thrown in too. Take the whole family for a pedal around the bike trail, through woodlands and along the banks of the River Tweed. You'll be right at the heart of all that glorious scenery you saw from your window.
The seven mile track is completely free of traffic, so it's just you and the peaceful Peebles countryside.
In need of a bike? Peebles Hydro has a plentiful supply. They come in all shapes and sizes, with models to suit the whole family. Just stop in at the Bike Zone and get kitted up. Or, if you're staying at The Park, you can nip across the road and hire one before heading out for the day.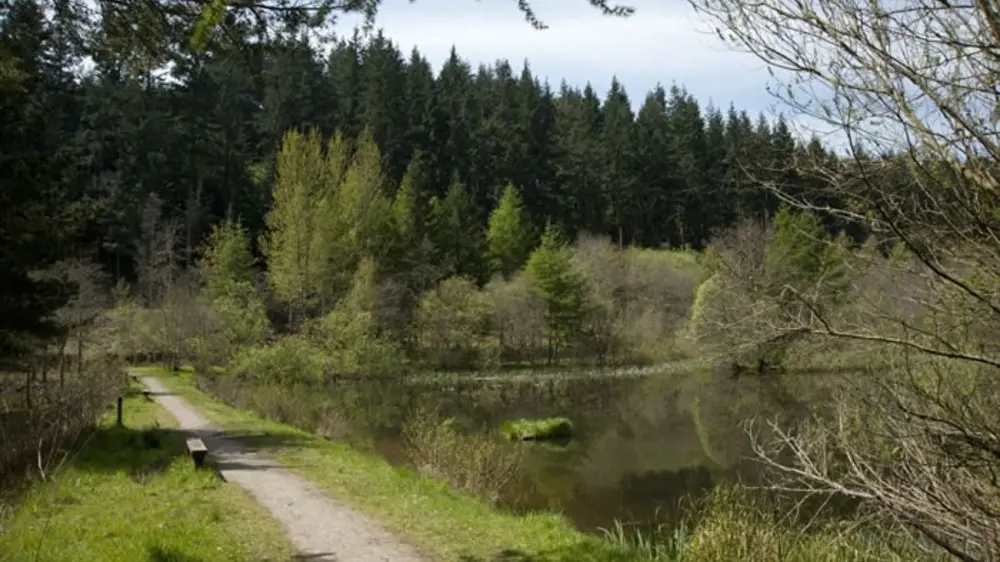 If you prefer two feet to two wheels, Janet's Brae makes for a great old jaunt too. Janet's Brae is home to a prehistoric settlement so you can discover how people lived in the Iron Age. The little fort would've been used around the time of the Roman invasion.
Worked up an appetite? No doubt you'll be ready for a stop at Peel Café. Cosy up with a nice hot coffee and a slab of homemade cake. You'll get 10% off just for being our guest, so remember your room key.