The old buildings and boutique style shops make for a tip-top little wander. It's just a short walk from our front door and the High Street is the heart of our thriving market town. There are lots of independent businesses, yes, but what makes them worth a visit? It's the friendly, welcoming service and unique gifts they stock.
If you're looking for presents or something for your home – try Time & Tide and Tiger Lily. Or for a bit of culture, stop in at Breeze art gallery or the Eastgate Theatre to enjoy some live music, a play or a comedy show.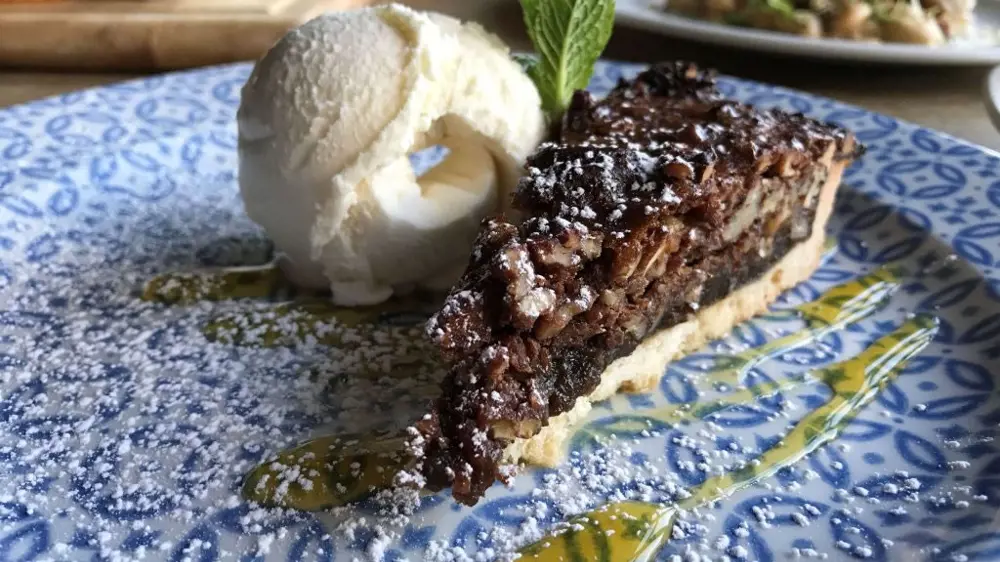 Just off the High Street sits Cocoa Black. Inside you'll find UK World Chocolate Master, Ruth Hinks making all things chocolatey. Ruth is recognised as one of the top five chocolatiers in the world and she regularly hosts chocolate making classes and courses. Learn to make your own truffles, or you can always let Ruth do all the hard work and buy them ready made. Scrumptious.
Explore the charming side streets which on Thursdays are home to markets. There's also the Tweeddale Museum where you can learn about the area's fascinating history. The museum building was donated to the town by publisher William Chambers and now displays different contemporary art exhibitions and local history.
Time for a seat? There's certainly no shortage of coffee shops to stop at, and you can enjoy some homemade baking at The Park bakery.